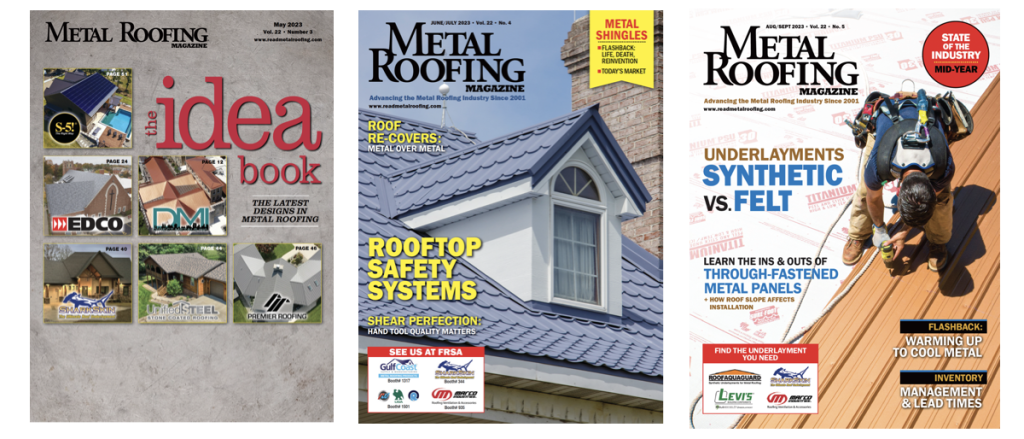 Metal Roofing Magazine is part of a growing network of magazines and trade shows owned by Shield Wall Media. Since its launch in 2001, it has grown to a circulation of more than 25,000.
This business-to-business magazine is the only publication specifically serving the needs of the metal roofing industry. The world of metal roofing is unique at every stage of the process, and Metal Roofing Magazine is there for it all, from coil and coating to manufacturing, installation and maintenance. Metal Roofing Magazine delivers valuable insight from the experts in the field, the latest in technical and technological advancements and how best to utilize the information, and details about the latest components and best practices surrounding metal roof construction, repair, and replacement. Whether print or online, when your advertising message appears in Metal Roofing Magazine, it will reach an audience of people seeking assistance and expertise about metal roofing from a source they trust.
How is Metal Roofing Magazine unique?
The ONLY metal roofing specific publication in existence.
60%+ of Metal Roofing subscribers are metal roofing contractors or general contractors. Our readers are the people and companies who use and need your products and services.
65% of Metal Roofing subscribers are management or senior management at their companies. Our readers are the decision makers who can buy, or authorize the purchase of, your product.
Our subscriptions have been constantly renewed and deduped for the last 3 years, and we are growing organically at approximately 5% per year. Our subscribers are interested in, and value the content of our magazine.
We actively seek your input. What topics in the industry need more coverage?
Circulation: 25,000+
About Our Subscribers:
60%+ of our readers are roofing, metal roofing or general contractors
65% of our readers are Owner/President/Partner or management at their companies
80% of our readers have renewed subscriptions within 2 years
In every issue:
Project of the Month
20 Years Ago
Business Profile
Product Feature
Special Issues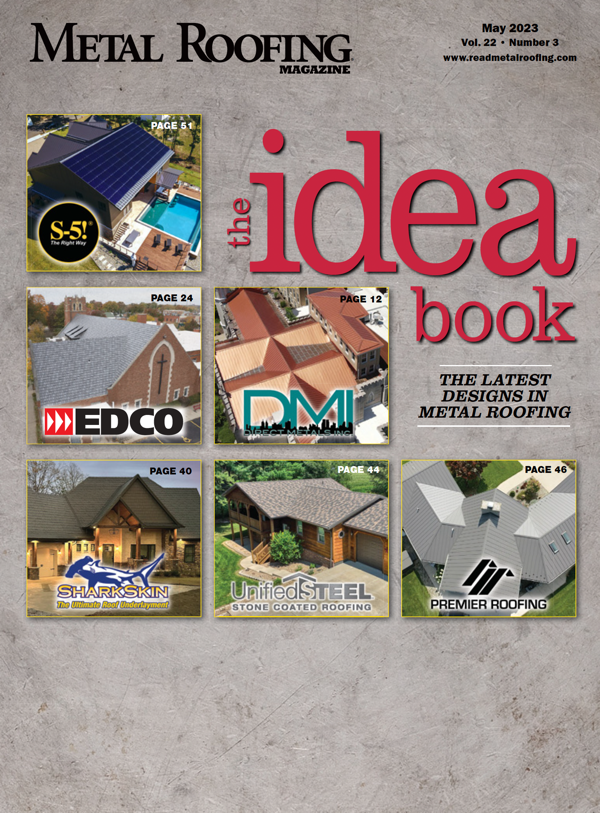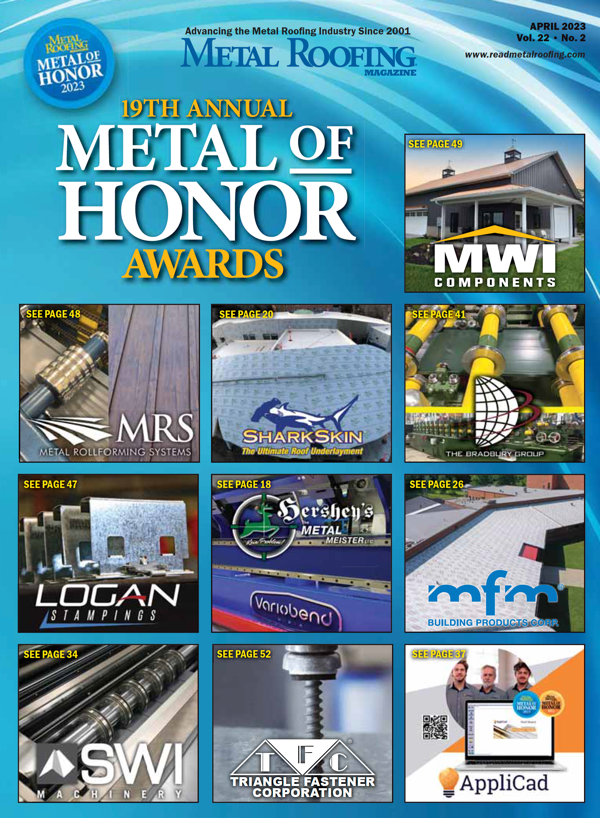 Sign Up or Learn More
Learn more about Metal Roofing Magazine and download a free issue on its website. Click Here.
Sign up to get Metal Roofing Magazine free. Click Here.
Read or download the Metal Roofing Magazine Media Kit. Click Here.
Click on this link to learn about the best construction trade shows including the Construction Rollforming Show in September 2023.